TENERIFE REAL ESTATE
Destiny Home Tenerife, is located in Los Cristianos in the south of the island of Tenerife. The office is based in a tourist area par excellence, with its own seaport with strategic links between islands and international ports. An enviable coastline full of restaurants only a few steps from the beach and just 10 minutes drive from the Southern Airport of Tenerife.
The office of Destiny Home Tenerife is specialized in all types of real estate investments and exclusive and / or luxury real estate products. The personal and professional customer care has meant that Destiny Home Tenerife has gained an excellent reputation in a short time.
At Destiny Home Tenerife, you'll find secure, profitable real estate investments, exceptional locations, quality real estate products and a multilingual real state agents team that advises and guides you throughout the process of buying or selling your property or home.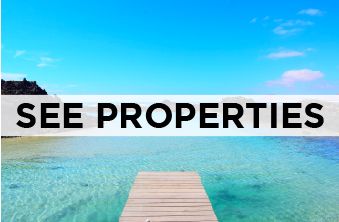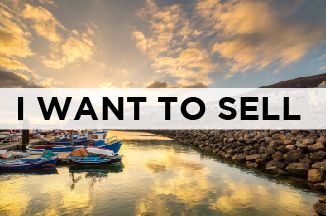 ARONA: Arona, Cabo Blanco, El Fraile, Los Cristianos, Palm Mar, Parque de la Reina, Buzanada, Chayofa, Las Rosas, Playa de Las Américas. ADEJE: Adeje, Armeñime, El Galeón, La Postura, Las Moraditas, Los Menores; Taucho, Tijoco, Adeje Casco, Adeje Centro, Los Olivos, El Galeón, Armeñime, Adeje, Costa Adeje, Caldera del Rey, El Duque, Fañabe, Golf Costa Adeje, Las Duquesas, Playa Paraíso, Torviscas, Torviscas Altp, Costa Adeje - San Eugenio, La Caldera, San Eugenio Alto, La Caleta de Adeje, Ifonche, Roque del Conde. SAN MIGUEL DE ABONA: Las Chafiras, Llano del Camello, Aldea Blanca, El Frontón. GRANADILLA DE ABONA: Granadilla, El Médano, La Tejita, Vista Roja, Los Abrigos, Sotavento. SANTIAGO DEL TEIDE: Santiago del Teide.SANTA CRUZ DE TENERIFE: Santa Cruz de Tenerife. GUÍA DE ISORA: Guía de Isora, Abama, Vera de Erques, Playa de San Juan, Fonsalía. EL SAUZAL: El Sauzal. SAN CRISTÓBAL DE LA LAGUNA: El Ortigal, Mesa Mota. PUERTO SANTIAGO: Playa la Arena. GÜIMAR: El Escobonal. LA OROTAVA: Pinolere.VILAFLOR: Vilaflor.
Tenerife, con una temperatura media anual alrededor de los 22º, es una isla española perteneciente a las Islas Canarias. Posee dos enclaves catalogados como Patrimonio de la Humanidad por la UNESCO: El casco histórico de San Cristóbal de la Laguna y el parque nacional del Teide (parque más visitado de Europa y el segundo del mundo), cuyo pico más alto es el volcán del Teide . Es precisamente debido al orígen volcánico de la isla, que ofrece extraordinarias playas de arena negra. Por su riqueza natural y etnográfica, la formación montañosa Macizo de Anaga, fue catalogada por la UNESCO como Reserva de la Biosfera. Tenerife es alegría, folclore y cultura, de hecho el Carnaval de Santa Cruz de Tenerife se considera Fiesta de Interés Turístico Internacional. No hay duda de por qué la Isla de Tenerife es elegida como destino turístico por 5 millones de turistas al año: aire libre, buen clima, sol, playa, cultura, senderismo, actividades de aventura y seguridad completan este maravilloso destino en el que Destiny Home ofrece servicios inmobiliarios.