FUERTEVENTURA REAL ESTATE
The real estate agency Destiny Home was founded on the island of Fuerteventura with the aim of providing professional and high quality real estate service to domestic and foreign buyers and sellers. The know-how and trust gained from each satisfied customer has led to the rapid consolidation and expansion of the real estate agency and to the opening of new offices of Destiny Home in Corralejo (La Oliva), Puerto del Rosario and Costa Calma (Pájara).
The expansion of offices on Fuerteventura makes Destiny Home experts in this field, providing the convenience of always having an office in your area. At Destiny Home Fuerteventura, we are experts in real estate products: buying and selling apartments, villas and luxury villas, bank products, small and large projects for investors and long-term rentals . We also provide our clients with professional real estate photography service, home-staging, vacation management in the Canary Islands, internal and external reforms, consulting and real estate market surveys for other real estate and investor groups. Always with the same vision, we offer our customers a professional service and quality.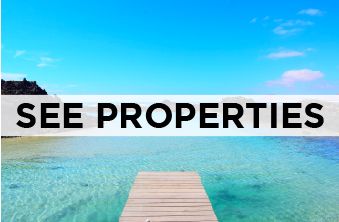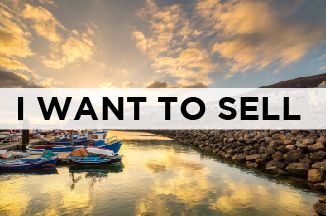 La Oliva:

 La Oliva, Tindaya, Corralejo, El Cotillo, Lajares y La Caldereta. 

Puerto del Rosario: 

Puerto del Rosario (Capital administrativa de la isla), Tetir (antiguo municipio), Casillas del Angel, Los Molinos, Los Estancos, Puerto Lajas, Tefía y El Matorral (donde encontramos el Aeropuerto). 

Betancuria 

( capital histórica de Canarias).

 Antigua:

 Caleta de Fuste, centro turístico de primer orden a escasos 8 kilómetros del Aeropuerto, e, Antigua, en el centro, y Las Salinas, Casillas de Morales, Agua de Bueyes, Pozo Negro o Valles de Ortega. 

Tuineje: Tuineje

, Gran Tarajal, Tiscamanita, Tarajalejo. 

Pájara:

 Pájara, en el interior, Costa Calma, SOtavento, La Lajita, La Pared, y Morro Jable. 
The Island of Fuerteventura belongs to the Canary Islands, Spain. Its white sand beaches and turquoise waters make it the preferred destination for 3,403,404 tourists per year. Fuerteventura is a Biosphere Reserve (declared by Unesco as such since 2009) and Starlight Reserve (a unique star show protected by UNESCO since 2015). Muse of great artists such as Miguel de Unamuno and famous film shoots; thanks in part to its beautiful natural parks and protected areas, among which stand out: the Natural Park of the Dunes of Corralejo, with the largest dunes of the Canary archipelago or Cofete in the south of the island in the Natural Park of Jandía. Fuerteventura is a tourist destination, rich in culture and gastronomy: the Queso Majorero appellation of origin or the experience of sailing to the beautiful Isla de Lobos in the north of the Island, are just some of its riches. The capital of the island is Puerto del Rosario.